Corn porridge with pumpkin: recipe
Cornmeal is an easily digestible low-calorie product, rich in valuable vitamins and microelements. It is widely used in dietary and baby food, adding to soups or casseroles. Plus, all of it turns out amazingly tasty corn porridge with pumpkin, the recipes of which we will look at in today's article.
Option on the water
According to the technology described below, a low-calorie dish is obtained, featuring a pleasant sweetish taste and a bright orange color. It is equally suitable for an adult and for a children's menu, which means it will be a good option for a family breakfast. To make it you will need:
A glass of dry corn grits.
200 grams of pumpkin.
2 glasses of drinking water.
50 grams of good butter.
Salt and sugar (to taste).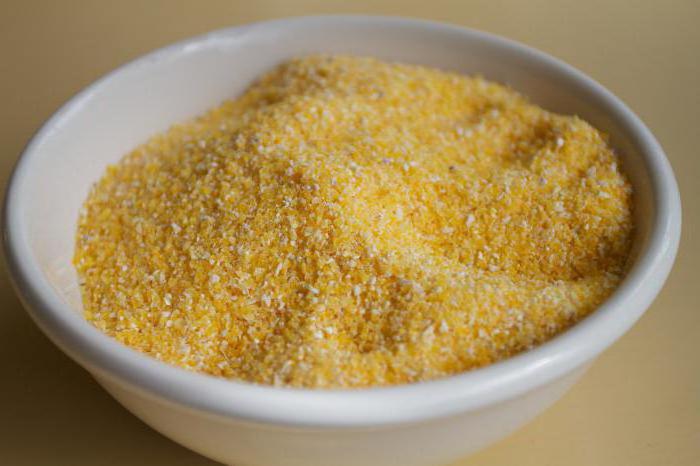 This is one of the easiest recipes. Corn porridge with pumpkin in a multicooker turns out very fragrant and crumbly. It is desirable to begin its preparation with processing of grain.It is washed, not too lazy to change water several times, and spread in the reservoir of the device. There also add peeled and grated pumpkin, butter, sweet sand and salt. All this is poured the right amount of filtered water and cooked in the "Quenching" mode for sixty minutes. After that, the device activates the heating mode and wait another half hour.
Hard Cheese Option
This recipe for porridge with pumpkin and corn grits is interesting because it involves the complete absence of sugar. The dish prepared on it turns out to be unsweetened and goes well with meat. To do this, you should have at hand:
A glass of dry corn grits.
300 grams of not too sweet pumpkin.
1 tbsp. l butter.
70 grams of any hard cheese.
Table salt and a mixture of ground peppers (to taste).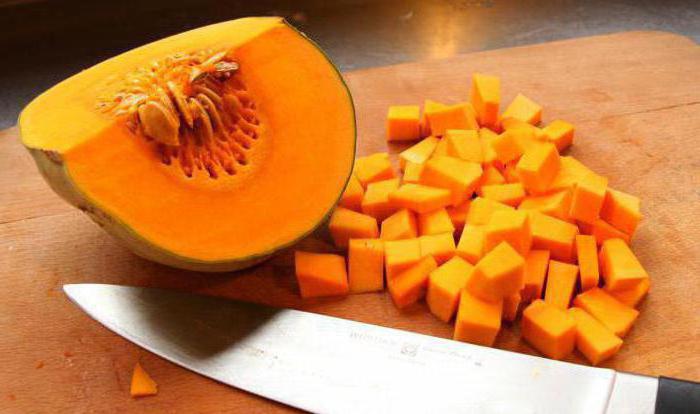 Reproduction of this recipe for corn porridge with pumpkin is recommended to start with the preparation of cereals. It is washed in several waters, poured boiling water and briefly removed to the side. While she is stewing, you can do pumpkin. It is washed, cleaned, cut, folded into a slow cooker, poured 1/3 cup of drinking water and cooked in the "Steaming" mode.After some time, to the softened vegetable pour grain, salt and spices. All this is poured with two glasses of water, sprinkled with chopped cheese and cooked in the mode of "Quenching" or "Porridge" to the softness of all ingredients.
Milk Option
The recipe for this sweet dish will surely attract the attention of young mothers who want their children to eat not only tasty, but also healthy food. To cook such porridge, you will need: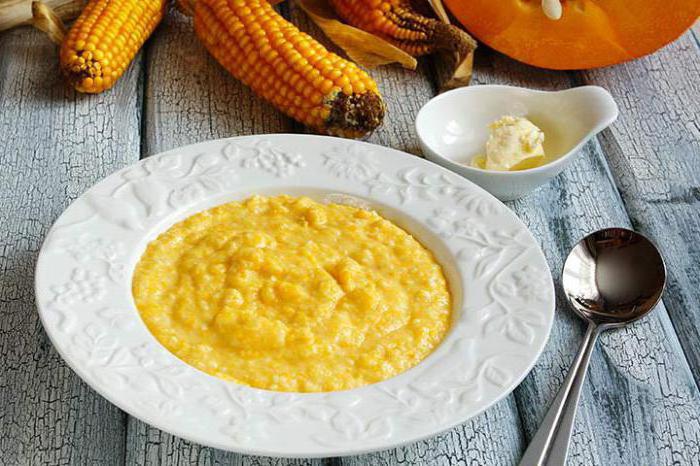 This recipe for corn porridge with pumpkin in milk is easily mastered by any inexperienced hostess. In one saucepan combine pieces of orange vegetable and washed cereals. There also send the butter and the required amount of sweet sand. All this is poured with cold milk, brought to a boil and roasted on the slowest fire for half an hour, not forgetting to systematically stir the contents of the dish. As a rule, this time is enough for the cereal to be fully cooked and the pumpkin to become soft.
Option with milk and water
Lovers of sweet and hearty dishes will certainly come in handy with this recipe for corn porridge with pumpkin in the oven. To feed your family in time, check to see if you have at hand:
2 cups of milk.
350 grams of pumpkin.
½ cup dry corn grits.
2 tbsp. l cane sugar.
2 tbsp. l drinking water.
25 grams of butter.
The croup is heated in a dry skillet, and then poured into a saucepan, poured with boiling milk and left under the lid, no less than half an hour.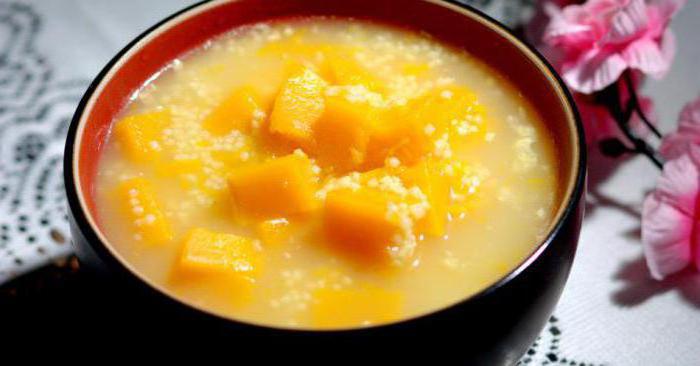 In a separate container combine the pieces of pumpkin, sugar and water. All this is stewed over low heat, and then spread to the rump and sent to the oven. Cook porridge in a covered heat-resistant vessel at 180 degrees. After about half an hour, it is removed from the oven and served to the table.
Meat Option
Those who do not adhere to a strict vegetarian diet can be advised to pay attention to another original recipe for corn porridge with pumpkin. The dish made on it turns out to be quite nutritious and optimally suitable for a full-fledged family dinner. To do this you will need:
400 grams of pumpkin.
A pound of cornmeal.
Head of garlic.
400 grams of meat tenderloin.
Large onion.
Salt, vegetable oil and water.
The washed and dried meat is cut into not too large pieces and fried in vegetable fat. As soon as it is browned, add chopped onion to it and pass it to a golden hue.Then it is poured over one and a half cups of boiled water, combined with garlic and boiled under a lid for forty minutes. At the end of the designated time in the cauldron with meat add pieces of pumpkin and washed cereals. At this stage, take out the garlic from the pan, add water and add salt. Cook porridge over low heat, and as soon as it is ready, it is laid out in plates and served with fresh vegetable salad.
Option with nuts
Finally, I would like to draw your attention to another simple recipe for corn porridge with pumpkin. To prepare this dish you will need:
25 grams of sugar.
350 milliliters of milk.
250 grams of pumpkin.
350 milliliters of drinking water.
150 grams of corn grits.
100 g of any peeled nuts.
75 grams of butter.
Cooking salt (to taste).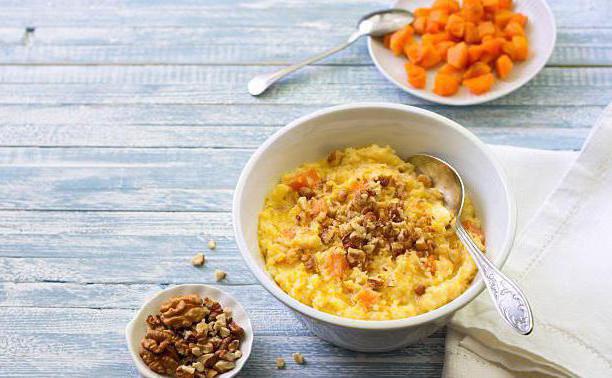 Washed cereal is poured with water and sent to the stove. All this is salted and boiled over low heat. As soon as the croup absorbs all the liquid, it is poured with milk and continued to boil. After about a quarter of an hour, pieces of pumpkin, pre-roasted in butter, and sugar are laid out in a common pan. Practically the finished dish is briefly heated on the included plate, and then insist under the lid.After a quarter of an hour, chopped nuts, browned in a dry frying pan, are poured into a pan of porridge.
Related news
Corn porridge with pumpkin: recipe image, picture, imagery