ESKD - what is it? Abbreviation
Citizens working in the field of engineering, instrument making and automotive, are aware of the fact that ESKD is something without which no device, fixture or car can be made. But people who have never come across such a thing probably don't even know what it is.
Why do we need ESKD?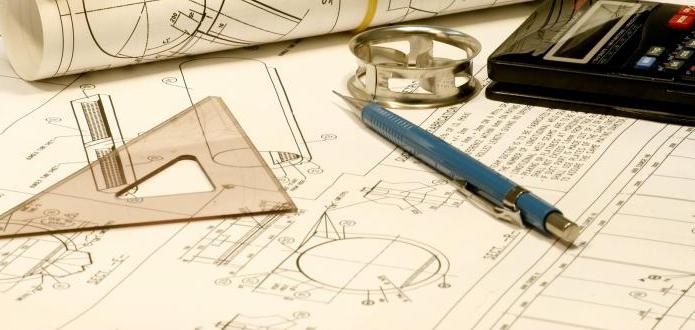 If for a moment we imagine that each designer or engineer will develop a project or carry out a drawing in its own discretion, without observing any requirements and rules, then it becomes clear that no enterprise respecting itself and its clients will accept such work. Such projects will be difficult to implement, and no one will understand the drawings at all. So that this does not happen, and ESKD is required. Only ESKD allows the enterprise to bring the project to life, and for the workers to understand what is shown in the drawing. It is ESKD that is what helps enterprises to produce a quality product that can serve the owner for a long time, be it a car or a new machine.
Abbreviation
So, what is ESKD? The abbreviation is denoted asunified system of design documentation. Under the system refers to a set of rules and requirements that apply to a particular product. In addition, the rules and requirements of ESKD also include how it is necessary to carry out drawings, draw up a technical process, prepare technical documentation, etc. That is, as mentioned earlier, without this system it is impossible to perform any action relating to work in the field of engineering.
Definition ESKD
Based on the above information, it can be concluded that ESKD is a list of state rules, requirements and norms that are interconnected, on the development, design and use of technical documents, and which are applied at each stage of product production. In other words, all operations that contribute to the creation and use of parts (development and design of the type, manufacturing, quality control and testing, operation and repair, as well as product disposal), are checked and compared through this system.
Goals and objectives of ESKD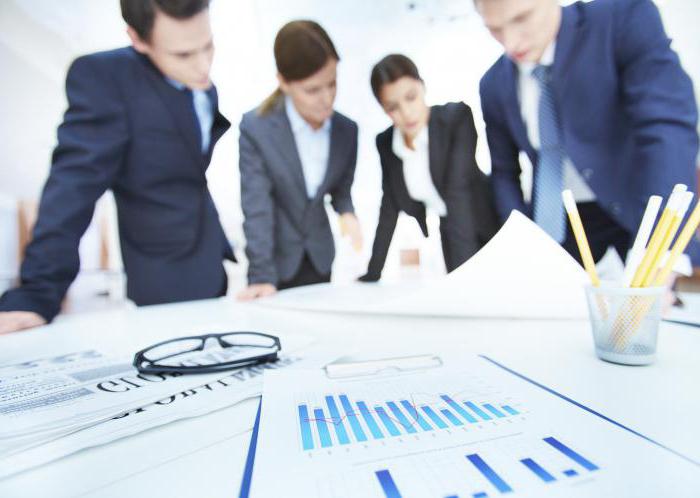 The main goal of ESKD is the distribution of uniform rules and requirements at enterprises and organizations during the execution, execution and preparation of technical documents, which should provide the following tasks necessary for the functioning of existing production:
exchange of design documentation between enterprises and organizations without the need for changes and adjustments;
bringing to a uniform system and form of design projects and developments;
reduction of time spent on the creation within the design documents of graphic images, descriptions and characteristics of the product, as well as the technological process of manufacturing;
operational preparation of technical documents for the most rapid reconfiguration of current production
reduction of time spent on processing technical documentation and information contained therein;
the possibility of creating technologically correct projects that will not be duplicated, affect the quality of the finished product;
the creation of ideal conditions for technical training at work;
creating the necessary conditions for the use of finished products.
What does ESKD apply to?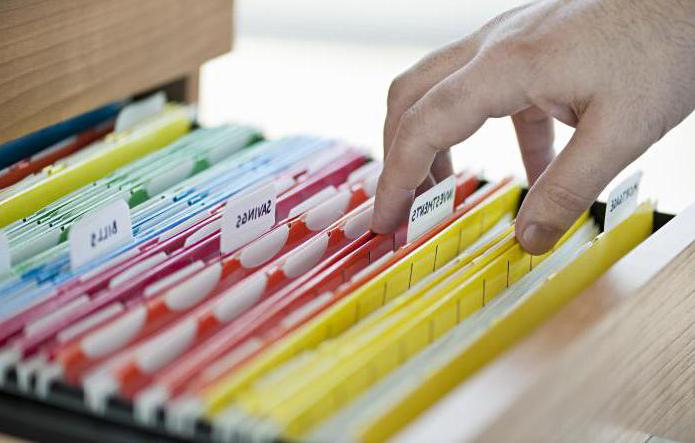 General requirements of ESKD apply to:
any design documents;
documents with registration and registration data;
documentation containing information on changes and additions that are made to technological documents;
regulatory documents;
educational and scientific literature of a technical nature.
In all cases, ESKD is applied only in those parts where reliable and truthful information is required regarding state standards. But, for example, these requirements do not affect the format of the document or the print font.
Types of standards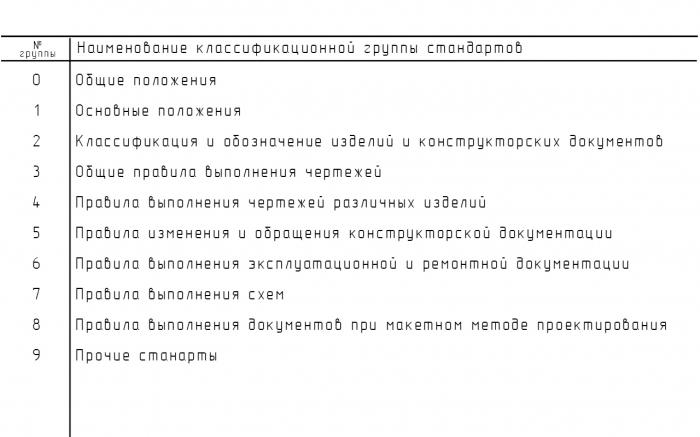 Everything you need to know about the standards, which includes ESKD (decoding, their names, etc.), is shown in the picture above. In addition, to learn more about the classification of standards ESKD and all their names can be in the General provisions, which contains GOST 2.001-93.
Implementation of standards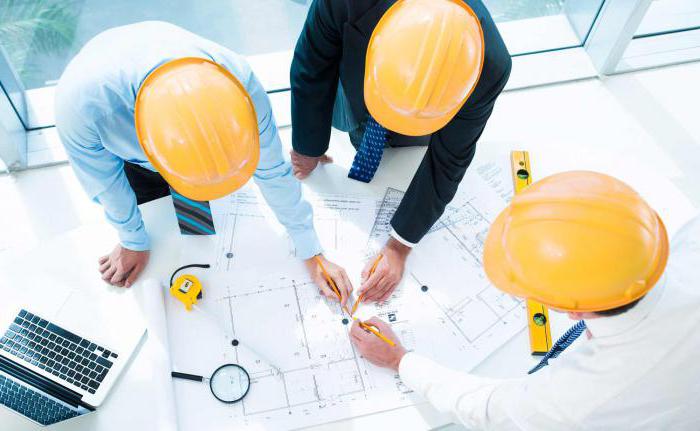 The implementation of the Unified system of design documentation in enterprises and organizations is carried out in accordance with the established procedure of international and state standards.If any changes or adjustments are made to the ESKD, it is possible not to redo the old documentation, which was issued before the introduction of new standards. Although those documents that were developed by order of the Ministry of Defense, must necessarily be coordinated with the customer or his representatives. Also, any re-release of design documentation must necessarily be executed in accordance with the canons of new editions of ESKD. If documents are submitted to another enterprise with changes that are related to the new standards of ESKD, it is required to agree everything beforehand between the organization that made the new design documentation and the one that receives it.
The previously developed documentation ESKD, which requires changes and adjustments in accordance with the new standards, must be accepted or not accepted by the development company before implementation. Products that are developed by order of the Ministry of Defense, and the documentation on them must necessarily be agreed between the developer and the customer or his representatives.
Where can I find out more about ESKD?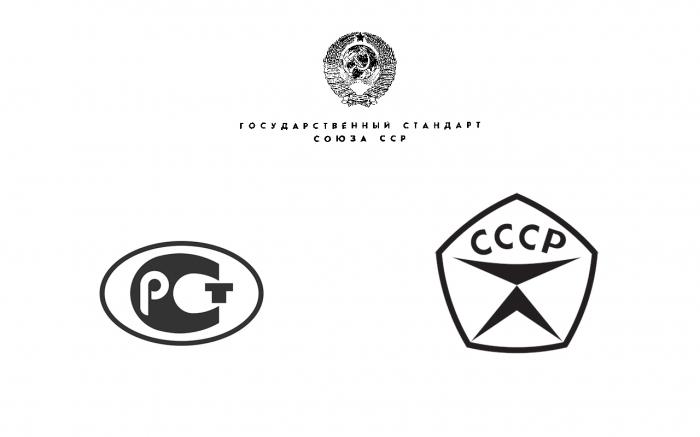 More information about ESKD can be found in the relevant state standards (GOST). The names of some of the major standards are listed below:
GOST 2.001-93, which was already mentioned earlier. This GOST contains basic information about ESKD.
2.004-8, which contains information about the requirements and rules for the creation of design and technical documents.
2.101-68, which was amended and supplemented in 1995. This document contains information on some types of products.
2.111-68 (revised in 1995). This document tells you what standard control is, how it should be fulfilled and what requirements are imposed on it.
2.102-68 (modified in 1995). Here it is told about the types of design documentation and their completeness.
2.105-95, containing information on the design of text documents.
2.120-73 (amended and supplemented in 1995). Here you can learn about the creation of a technical project and its proper design.
2.701-84 (modified in 1990 and 1992). This document contains information about the various schemes, their types and general rules for their application in the drawing.
2.109-73 on the requirements for the drawings.
2.304-81 about drawing fonts.
2.316-68 about those.requirements for the tables and inscriptions on the drawings.
2.321-84 on the basic notation used to create the drawing.
2.503-90 on the rules for making adjustments to documents and drawings.
In addition to state standards ESKD (GOST) for design documentation, there are also so-called building standards, which are called ST SEV. They are exactly the same design. That is, they contain information on the correct execution of documents and construction drawings, on introducing changes and additions, as well as data on specific designations inherent in the construction industry.
Related news
ESKD - this is what the abbreviation is image, picture, imagery